Online US Casino Loyalty Clubs
Online casino loyalty clubs are big business in the US. Offered by nearly every brand (land-based and online), loyalty and reward clubs provide awesome perks for regular players. Plus, real-life rewards, discounts, and trips to land-based casinos. US loyalty clubs offer access to the world's best casinos and bonuses - meaning wide application and top-notch, tangible rewards!
Ready to find out more? Sit back, fasten your seatbelt, and take the Cabbie tour of US online casino loyalty clubs.
Let's start with the online casino loyalty clubs where you can signup and earn online and at land-based establishments. These loyalty clubs offer the most comprehensive application and a grand array of opportunities to earn perks and bonuses close to home and further afield!
1. Caesars Interactive Entertainment: Caesars Rewards Club (PA and NJ Players)
Caesars Rewards is widely regarded as one of the best loyalty reward clubs around. It provides the chance to collect and spend reward credits at over 55 US casino establishments. It includes options from entertainment and dining to shopping, plus discounted hotel stays. Or you can spend your points playing online- it's up to you!
Caesars Rewards is one of the most widely applicable loyalty clubs and offers benefits at some of the world's most iconic casinos. So, if visiting Caesars Palace in Vegas has ever been on your dream casino trip list, this is the loyalty club to join, but the benefits don't end there.
Reward Tiers
Gold: 0+ Tier Credits
Platinum: 4,000+ Tier Credits
Diamond: 12,000+ Tier Credits
Diamond Plus: 20,000 Tier Credits
Diamond Elite: 60,000+ Tier Credits
Seven Stars 125,000+ Tier Credits
Earning Points and Leveling-Up
As a Caesars Reward Club player, you'll earn both tier points (used to level up and get better bonuses and discounts) and reward points (used directly in exchange for casino perks like free nights in Vegas, pre-sale tickets to events, free spins, casino credits, and loads more) at Caesars Online Casinos, land-based casinos and other partners.
The rates at which you earn reward points online and in land-based casino differs, but for example, the Caesars Reward Club details the following:
Entertainment: 1 Reward Credit for every $1 spent on the hotel, spa, shopping, and more.
Dining: 1 Reward Credit for every $1 spent at participating restaurants.
Slot Machines: 1 Reward Credit for every $5 coin-in.
Video Poker Machines: 1 Reward Credit for every $10 coin-in.
Sports & Bingo: 1 Reward Credit for every $10 wagered.
Tier points are earned at the same rate.
One of the best parts of this rewards club (rewards and benefits aside) is that if you're already using the Eldorado or Caesars Casino loyalty program when you sign up as an online player, you can link your accounts and keep your current tier status. This applies to both NJ and PA players!
What's more, if you want to opt for full integration, sign up for the Caesars Rewards Visa card, and when you use it to shop, you'll also earn points, making this club so much more than just a casino loyalty deal!
Play Online at Participating Caesars Casinos
Caesars Land-based Casinos Where You Can Earn and Spend Points
Las Vegas Locations:
Caesars Palace
Linq Hotel
The Cromwell
Flamingo
Nobu Hotel
Paris Las Vegas
Other Participating US Caesars Casino Locations:
Atlantic City
Nevada
Arizona
California
Colorado
Florida
Illinois
Indiana
Iowa
Louisiana
Maryland
Mississippi
Missouri
North Carolina
Ohio
And Pennsylvania
What Type of Player Does Caesars Rewards Best Suit?
This club is perfect for every player as it offers many ways to earn and spend. Still, it best suits those who want to take their pick from online casinos; are looking for a reasonable rate of reward redemption; lower-tier thresholds; a banking option they can use in everyday life (earning points in multiple ways); casino tourists; and lastly, players who also want the ability to exchange reward points for online bonuses and credits.
2. Borgata and MGM Casinos: M Life Loyalty Program (PA and NJ Players)
M Life Rewards is the integrated rewards club created by BetMGM, and it is used by Borgata and BetMGM Casinos (online and land-based). The M life program easily steals second place on our top loyalty clubs list by providing players with perks at MGM Resorts nationwide (including The Bellagio, Vegas) and online bonuses.

Collect points either online or offline at BetMGM and Borgata Establishments across the states.
Reward Tiers
Inclusive of 5 tiers, Sapphire, Pearl, Gold, Platinum, and the invite-only Noir, M life Rewards cover all types of players. As a member, you'll earn two coins in this club, iReward Points and Tier Credits.
Tier Credits are used to progress the loyalty club levels. At the same time, iReward Points can be exchanged for casino bonuses and land-based benefits like discounts, express passes at hotels, valet services, and so on.
Like the Caesars Reward Club, Tier and iRPs at the same pace as you wager online and offline at participating casinos.

Playing at land-based casinos, especially if using the M life MasterCard, comes with a faster point accrual rate, a bonus. You can find the whole range of discounts offered by this program at the specific M Life Rewards site, which is also where you'll head to can cash in your points and shop using exclusive discounts.
There are deals offered at partner land-based casinos like Beau Rivage, Gold Strike, and MGM Springfield, as well as others (check the complete list of participating MGM land-based casinos where you can collect and spend your points)!
Additionally, M Life members can get an exclusive M Life Casino Mastercard which can be used to claim extra discounts and points like reduced-price entertainment tickets to Cirque du Soleil in Las Vegas and Avis Car Rental!
Earning Tier Points and Leveling-Up
As you can see in the table above, for every $5 spent spinning slots online, you'll accrue a single iRP and Tier Credit. No details are given on-site regarding the exchange rates of iRPs to bonuses or casino credits, and the available deals and exchange rates change depending on the tiers- the higher your level, the better the deals.
For each level, you'll need to collect the following amount of Tier Points to level up:
Sapphire: 0-19,000 points
Pearl: 20-60,000 points.
Gold: 60-160,000 points.
Platinum: 160,000 points+.
Noir: Invite only.
Online Casinos Where You Can Earn M-Life Rewards
MGM Land-based US Casinos Where You Can Earn and Spend M Life Points
Plenty of land-based casinos are partners to this rewards club, so it offers broad applicability and plenty of ways to enjoy the perks offered.
Las Vegas:
The Bellagio
ARIA
Vdara at ARIA
MGM Grand
The Signature at MGM Grand
Mandalay Bay
Excalibur
Delano Las Vegas
Park MGM
NoMad Las Vegas
The Mirage
New York-New York
Luxor
Other US Locations:
MGM Springfield
MGM National Harbor
MGM Grand Detroit
Beau Rivage
Gold Strike
Borgata
MGM Northfield Park
Empire City Casino
What Type of Player Does M Life Rewards Best Suit?
BetMGM is an international casino brand with global casinos, plus 13 Las Vegas options and 8 other US establishments. Therefore, the rewards club best suits players looking to spend and gain casino and resort perks across the US while earning extra points using the M Life MasterCard.
3. Wind Creek Rewards (PA Players)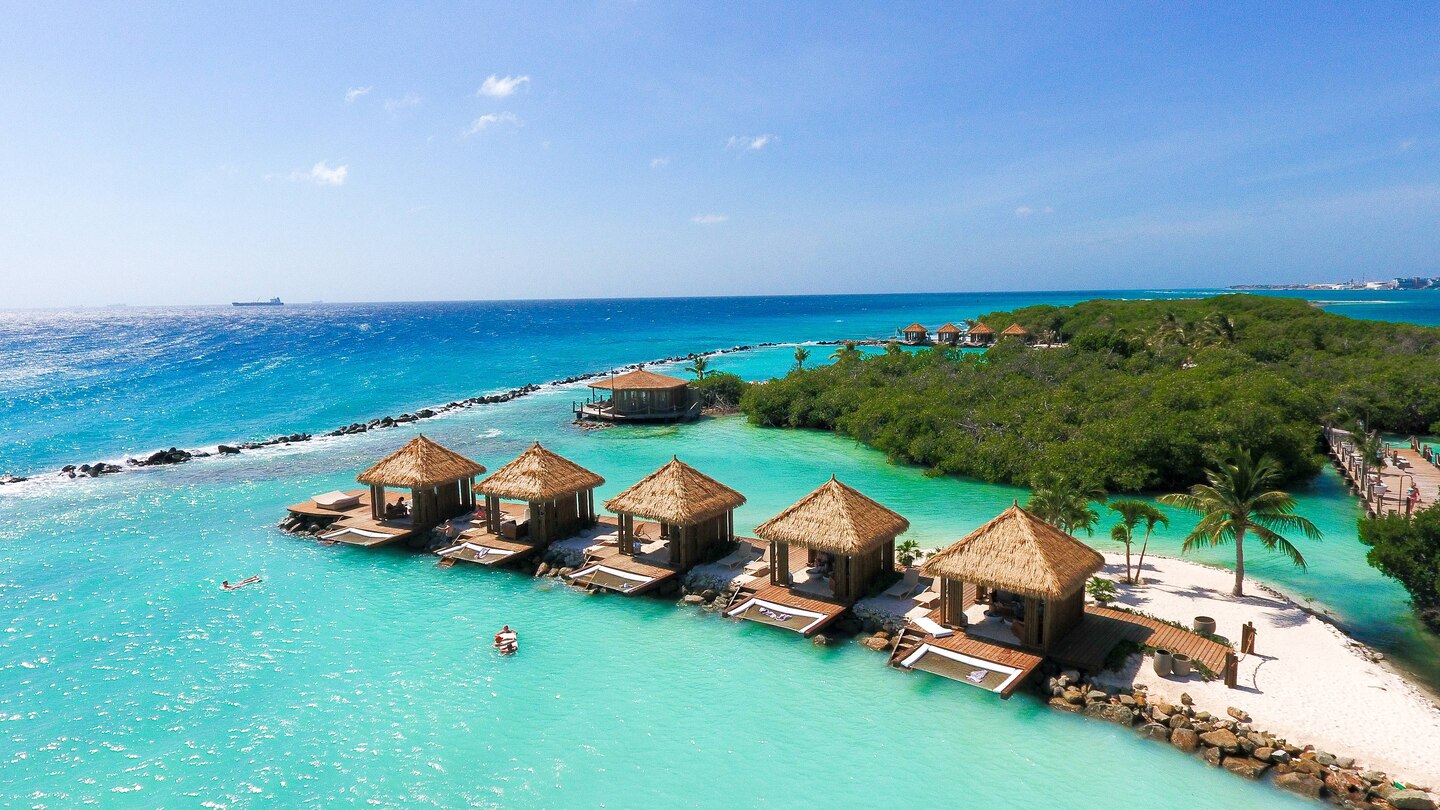 Wind Creek Rewards is run by Wink Creek Hospitality and includes integrated rewards at the Pennsylvania Wind Creek Online Casino and 10 other Wind Creek Resorts (including Caribbean Renaissance Casinos in Aruba and Curacao).
Focusing on fair gaming (the welcome deal at the online casino comes with only 1x wagering requirements), the casino loyalty club delivers a generous exchange rate and both reward points and tiers. So, you'll get extra perks as you play online too! But that's not all; once you've signed up to this fantastic rewards club, you'll get access to the Wind Creek Sweepstake Casino, where you can play loads of slots for free and compete for social gaming style.
The best bit about the Wind Creek Casino loyalty club is that you can redeem your points at each US Wind Creek Casino and the Caribbean Resorts in Curacao and Aruba. Plus, tier rewards include casino promotions, resort trips, and discounts!
Reward Tiers
Play: 0-19,999 Tier Points
Escape: 20,000-49,000 Tier Points
Delight: 50,000-199,000+ Tier Points
Fantasy: 200,000+ Tier Points (VIPs)
Earning Tier Points and Leveling-Up
The way you earn rewards and tier points is matched at 1:1 on slots and video poker, but the rate at which you make the points on table games depends on your tier and the RTP of the game.
Concentrating on slots: you'll earn 1 Tier Point and one Reward Point for every $5 you wager and level up to a new rewards level (which comes with better discounts, more extended free stays, access passes, lower conversion and accumulation rates, and loads more) when you hit the required number of tier points listed above.
Play Online at Participating Casinos: Wind Creek Rewards
Wind Creek Land-based Casinos Where You Can Earn and Spend Points
Wind Creek Atmore
Wind Creek Bethlehem
Wind Creek Montgomery
Wind Creek Wetumpka
Renaissance Aruba
Renaissance Curacao
Wa She Shu Casino
Creek Entertainment Gretna
Pensacola Greyhound Track
Mobile Greyhound Park
Who Does the Wind Creek Casino Reward Club Best Suit?
This club and casino are perfect for anyone looking to maximize their casino benefits and opt for international resort trips to dream destinations in the Caribbean. The online platform, Wind Creek Casino, is a brand new site. It is on the smaller side with only 80 games currently, but with a commitment to fair gaming, totally awesome rewards, and low wagering requirements: it's still a strong contender in the PA market!
4. Mohegan Sun Stellar Rewards Club (NJ Players)
Mohegan Sun Stellar Rewards is the online loyalty club that allows you to collect points, level-up through star tiers, convert points to cash, and enjoy complimentary stays and discounts in Mohegan Sun Casinos in Atlantic City, Connecticut, and Pennsylvania. In this sense, the Mohegan Sun Stellar Rewards Club is integrated with their land-based casinos, but not entirely: you can earn points online and use them at Mohegan Sun Casinos, but you cannot earn more points during your trip.
Reward Tiers
With 5 reward tiers, there's plenty to be gained from this excellent loyalty club.
All players are automatically enrolled in the Stellar Rewards Program when they join the casino and start earning from the first deposit. While some membership benefits are instant (linked to the tier level), cash bonuses depend on the conversion rate attached to your star tier.
Earning Points and Leveling Up
You'll accrue Stellar Points at this rate when playing online at Mohegan Sun Casino:
For every $1 wagered on slots, you'll earn 1 Stellar Point.
For every $2 wagered on roulette, you'll make 1 Stellar Point.
For every $4 wagered on blackjack & Video Poker, you'll earn 1 Stellar Point.
Redeeming Points.
You must meet the points threshold each month to level up to a new tier.
Online Casinos Where You Can Earn and Spend iRush Reward Points
Land-based Casinos Where You Can Use iRush Reward Benefits
Mohegan Sun Casino, Connecticut
Resorts Casino, Atlantic City (part ownership of Mohegan Sun)
And Mohegan Sun Pocono.
What Type of Player Does the Stellar Rewards Program Best Suit?
Players who mostly spend their money and play online but also want the option to benefit from exclusive trips, perks, and stays at Mohegan Sun Casinos in PA, Resorts Atlantic City, and Connecticut.
5. Rivers Casinos: Collect iRush Rewards Online and Get Benefits at Rivers Casino Pittsburgh (PA Players)
Rivers Casino has an online version of its iRush Rewards program for Pennsylvania BetRivers Casino players. The rewards club only extends to Rivers Casino, Pittsburgh, and while Rivers run a land-based version of the iRush Rewards Program, the online version is not the same and cannot be used as widely. Still, as BetRivers Casino PA also comes with 1x wagering requirements on other bonuses, it makes an excellent gaming destination when twinned with the online loyalty club.
Reward Tiers
The online iRush Rewards Scheme comes with tiers 1-10 and an Elite membership for VIPs. All rewards shown are valid only for the Pennsylvania online casino or Rivers Casino, Pittsburg.
Online, players can spend iRush Points at the bonus store, where they will find casino credits, bonus wheel spins, and other deals available. The bonus store rewards are not predetermined, but instead, you unlock rewards depending on how many points you have, so the experience is always fresh and exciting.
Earning Points and Leveling-Up
You'll earn both loyalty points and bonus points at Rivers Casino. Loyalty points allow you to ascend the tiers (and last for 30 days before resetting), and bonus points are collected and exchanged for perks or even withdrawn. Depending on your loyalty level, you'll also get the instant bonuses associated with your tier, which can be seen above.
How you'll earn points in this loyalty club depends on the RTP of the casino games you play- take a look.
Online Casinos Where You Can Earn and Spend iRush Reward Points
Land-based Casinos Where You Can Use iRush Reward Benefits
Rivers Casino Pittsburgh.
What Type of Player Do iRush Rewards at BetRivers PA Best Suit?
This rewards club is suitable only for Pennsylvania players currently, so it works well for those looking for on and offline rewards within their home state or players who are already members of the iRush Rewards scheme (as you can link your current Rush Rewards membership to your online account). This casino and club appeal to players seeking low wagering requirements and bonus coins that can be readily withdrawn.
6. Parx Casinos: XClub Rewards (PA Players)
Parx land-based casinos offer the XClub Reward scheme to patrons, consisting of tiers, reward points, and tier points.
Currently, the online version of the club is integrated only with the Pennsylvania branch of Parx Online Casino and not the NJ site, limiting its usability to PA players. But this hasn't stopped PA players from voting this the best players club in Pennsylvania for 2016 and 2017.
The club offers 3 tiers with free slot play, sweepstake entries, points, perks, and discounts at Parx community partners (like T.G.I Fridays) as well as the online and Parx Casino Bensalem, and you get the chance to increase your tier every 6-months (so no monthly drop downs as with the other clubs).
Reward Tiers
Players: 0-999+ Tier Credits.
Premium: 1,000-7,500 Tier Credits.
Elite: 7,500+ Tier Credits.
Earning Points and Leveling-Up
The Parx Casino XClub site details that $20 of slots play earns a single-tier credit and reward points. To start enjoying the benefits of this club, you'll need to earn at least 10 credits per day to get deals like Xtra Play, where you make Xtra free play at the casino the consecutive day after earning 10 credits. This is a much higher threshold for earning points than the Caesars and MGM reward programs.
To earn tier and reward points faster, it's best to link your account with the partnered shopping platform, Rewards Everywhere- this means you can use the platform to shop online, collect points, convert them and spend as you like from land-based slots to restaurants and beverages!
Online Casinos Where You Can Earn XClub Rewards
Parx Land-Based Casinos Where You Can Earn and Spend XClub Points
What Type of Player Does Parx XClub Best Suit?
As this loyalty club has limited usage, it is only suitable for Pennsylvania players. Also, note that the conversion rate is higher than other loyalty programs discussed in this article.
7. Resorts Atlantic City and Online: Resorts Rewards and Echelon Elite (NJ Players)
Resorts Online Casino has a regular loyalty club for players and the Echelon Loyalty Club for VIPs with an extra 4 tiers. The club is primarily designed to deliver casino credits, which can be withdrawn or used to play, converted into hotel stays, discounts on entertainment, and even room upgrades.
There's no need to register for this reward program as all players are automatically added to the bronze tier when they signup, and you can check your rewards points and level at any point under your casino account.
Reward Tiers
Resort reward points decide your club tier and cash conversion rate (see below). Each month, you'll need to hit the required number of points to retain your reward level, but you have a 30-day grace period to make up the points if you miss the requirement- so you won't drop a tier until 60 days have passed.
Earning Tier Points and Leveling-Up
According to the Resorts Casino Reward Club rules, you'll make one reward point for every:
Earn 1 RP for every $2 you wager on all Slots
Earn 1 RP for every $2 you wager on Sports Betting
Earn 1 RP for every $4 you wager on Roulette
Earn 1 RP for every $4 you wager on Three-Card Poker
Earn 1 RP for every $8 you wager on Video Poker and all other Table Games.
You'll also find double and triple-point deals at the online casino that help you level up and earn points more quickly (which is needed given the high conversion rates at the lower levels).
Online Casinos Where You Can Earn Resorts Reward Points
Land-Based Casinos Where You Can Spend Resorts Rewards Points
Resorts Casino Atlantic City
What Type of Players Does the Resorts Casino Reward Club Best Suit?
This club best suits firm Resorts Casino fans and those located in NJ as this club is only available to New Jersey players. This club best suits high-rollers who can reach the upper levels, get better rewards and enjoy better cash bonuses due to the higher conversion rates.
Online-Only Casino Loyalty Clubs
If you're confident that you'll only ever play online and won't benefit from the possibility to collect and spend in physical gambling locations across the US, then the following online-only reward clubs offer the best ways to earn more at US online casinos.
1. PokerStars Stars Reward Club (NJ Players)
The Stars Reward Club is an action-packed online-only rewards club with plenty to offer regular players. It's a little more complicated than the other clubs we've discussed, as the points you'll earn (which can later be exchanged) depend on the RTP of the games you play.
Players who opt into this rewards club will earn two types of points (reward points and StarCoins). The reward points are collected based on the amount of real money played and added to a personalized progress bar.
Once the progress bar is filled, players will receive a mystery casino chest loaded with personalized rewards and StarCoin (which can be spent in the Rewards Store). Players can earn up to 10 chests per month- so the bonus opportunities are endless.
If you do not fill the progress bar at least once during any month, you'll drop a level. The rate at which you'll earn reward points to fill up your progress bar depends on the RTP of the games played. Take a look at the slots:
Find the complete list of games and reward point rates at PokerStars Casino.
StarCoin is the PokerStars Reward Store's currency and can be exchanged for cash bonuses, merchandise, tournament tickets, seats to live events and other perks.
If you opt to exchange your chips for cash. At the bronze level, conversions look like this:
1,000 Star Coins = $10
2,500 Coins = $25
10,000 = $100
100,000 = $1,000.
2. Golden Nugget's Ultimate Rewards
Golden Nugget's Ultimate Rewards Club offers automatic registration to all players who join the casino. It is based around awarding cash bonuses to loyal players, making it one of the most straightforward casino loyalty clubs featured on this page.
While the conversion rates (see below) may not blow you away, there are no minimum play requirements to maintain a tier, so once you've hit the higher levels of this club, you'll stay there.
For regular players, the rewards and conversion rates look like this:
Those who meet the point requirements to reach any of the 3 VIP levels can also benefit from exclusive bonuses like monthly deals, birthday offers, 24/7 support, VIP tournaments, and leaderboard giveaways!


While all members are welcome and encouraged (with automatic membership) to collect and convert coins to cash, Golden Nugget's Club is best suited to high-rollers as it features such high conversion rates on bonus points to cash.
How to Pick a Casino Reward Club
Decide what type of rewards you want to earn: land-based, online, or integrated.
List potential casinos with loyalty clubs you're interested in playing with.
Find those casinos on this page and check if the loyalty club is available to players in your state.
Consider your budget and see which shortlisted clubs will likely offer you the most benefits based on how much you spend and interact with the casino.
Ensure you've read the small print and can keep to the terms; for example, do you have to collect monthly points to maintain your tier?
Once you're happy with your choice, join the casino, deposit, and play to earn loyalty club rewards!
Still not sure which club to pick? Take a look at our quick comparison overview chart.
Overview and Comparison Chart of Online Casino Loyalty Clubs
| | Caesars Rewards | M Life Rewards | Wind Creek Rewards | M. Sun Stellar Rewards | iRush Rewards | XClub Rewards | Resorts Reward Club | Stars Reward Club | G. Nugget's Ultimate Rewards |
| --- | --- | --- | --- | --- | --- | --- | --- | --- | --- |
| Available for which players | NJ + PA | NJ + PA | PA | NJ | PA | PA | NJ | NJ | NJ + PA |
| All players can join | Yes | Yes | Yes | Yes | Only once 40 points are collected | Yes | Yes | Yes | Yes |
| Number of loyalty tiers | 6 | 5 | 4 | 5 | 10 | 3 | 5 + 4 VIP | 6 | 3+ VIP |
| Points collected when playing online | Yes | Yes | Yes | Yes | Yes | Yes | Yes | Yes | Yes |
| Points collected when playing at land-based casino partners | Yes | Yes | Yes | No | Yes | Yes | N/A | No | No |
| Point collected for non-gambling purchases | Yes (get a Caesars Visa Card) | Yes (apply for M life MasterCard) | No | No | No | Yes (see Rewards Everywhere platform) | N/A | No | N0 |
| Number of resorts where points can be used | 55+ | 21+ | 10+ | 3 | 1 | 1 | 1 | Only at the online casino | Only at the online casino |
Online Casino Loyalty Clubs FAQs
What is a US casino loyalty club?
A US casino loyalty club is like a frequent flyer club: when you use the service, you'll earn points that can later be exchanged for cash, rewards, or real-life discounts at the casino and its partners. Casino loyalty clubs are a great way to earn extra perks while you play.
Why should I sign up for a casino loyalty club?
If you play at a US online casino, you should be leveraging all the platform's rewards. Why not gain more rewards for the money you spend online?
How do I register for an online casino loyalty club?
Some casinos automatically enroll players in their loyalty club upon signup—for others, you may need to join specifically. You can check this at the casino, and in the case of the latter, follow the loyalty club registration instructions to start earning more as you play.
How can I earn free casino resort trips and stays?
If you want real-life rewards such as free hotel stays at world-class resorts while playing online, we recommend you look at Caesars Rewards or the M Life Rewards Program. Both of these offer excellent resort benefits and deals across their whole US network.
Can I earn rewards points on bonus money like a welcome deal?
Typically the answer to this is no, but it may change at specific sites, so double-check. It's more typical to see special double or triple-point events than reward points on cash bonuses.
Can I choose to spend my loyalty points online?
Yes! Whether you pick an integrated or online-only club, at most casinos, it's up to you how you want to exchange and use your points!
What is the advantage of signing up for a casino branded Visa or MasterCard?
Generally, loyalty clubs that offer a branded banking card link their rewards to this card so you can earn while you shop.
What is the best US online casino loyalty club to join?
Undoubtedly, the Caesars Rewards Program is among the best for NJ and PA players seeking an integrated loyalty club with broad applicability. It is one of the most well-developed casino loyalty schemes, letting you collect points while you spend in your everyday activities via the Caesars Visa Card and spend them across multiple online and land-based venues!
Where to Next?