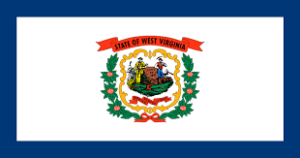 Online Casinos and Gambling in West Virginia
Taking you to the best online casinos in West Virginia!
West Virginia is the fifth US state to legalize and regulate online casino gaming, with the first online sites going live in July 2020. Following on from New Jersey, Delaware, Nevada, and Pennsylvania, residents and visitors of West Virginia can now take their gaming to the next level, join online casinos, claim bonuses, play slots, and table games, and betting on sports from any device!
Whether you're looking for a new and legal WV online casino or want to get up to date on what you can and cannot bet on in this state, then this is the right Cabbie destination for you. Keep reading to find out the legal outlook, best casinos in the state, and the types of games and bonuses you can now take advantage of!
Read More
West Virginia Online Casinos Ranked and Rated 2020
✓

Sign up for integrated M life Rewards

✓

Score a no deposit deal just for joining!

BetMGM Casino Review
100% match bonus up to $1000

100% match bonus up to $1000

Take Me There casino.wv.betmgm.com
100% match from $10-1000, must be used within 5 days of becoming a player (with wagering requirement met in 3).

✓

Deposit from $5 and withdrawal from $1

✓

Play DK exclusive games

✓

Refer your friends for big rewards

DraftKings Casino Review
20% match bonus up to $500

20% match bonus up to $500

Take Me There
Playthrough requirement works as such: for each $25 the player bets a $1 bonus is rewarded- capped at $500, The playthrough requirement must be met in 90 days. Deal open to new and existing players.
Overview of Gambling in West Virginia
Online gaming is brand new to the state of West Virginia, although it's been on the cards as HB 2934 was initially proposed in 2017. While it may have felt like a long wait for players, WV regulators have been incredibly quick in getting their gambling reform rolling.
DraftKings Casino was the first online casino to launch in WV in July 2020. Partnered with Hollywood Casino, this opening was shortly followed by BetMGM. Currently, these are the only two online casinos in the state, with a handful of others who are in the process of applying for licensing. In total, with 5 land-based casinos in the state, there are effectively still 13 partnerships to be forged.
Legality of Online Casinos West Virginia
Online gambling became legal in West Virginia in February 2019 when the state's House passed bill 2934. HB 2934 was first proposed in 2017 legalizes all forms of casino gaming for licensed operators.
Licenses come at the cost of $100,000 for and with a revenue tax rate of 15%. Like all other US states that have legalized online gambling, to gain a gambling license in West Virginia, online operators must partner with a land-based casino in the state.
Is Gambling Legal In West Virginia?
Play Bingo from age 18+.
Gamble online age 21+.
Play online slots, live dealers, and table games at licensed casinos.
Bet on sports.
Online Poker rooms are currently legal, but as yet non have launched in WV.
It is illegal to play at an offshore (unlicensed) online casino.
Legal, Regulated, and Safe Online Casinos West Virginia.
The rules and regulations of what you can and cannot do in the state of WV are governed by the West Virginia Lottery Commission (WVLC); these are the guys who issue licenses and ensure that operators are following the rules.
Gambling legislation disallows any form of offshore online gambling for players, with the activity only legal when taking place at a licensed online casino. Additionally, Bill 2934 sets the legal gambling ages at 18 for Bingo and 21 for any other type of gaming, and the tax rate on winnings (15% of all casino games and 10% on sports winnings).
Operating Companies: An Inside Look at the WV Land-based Casino Scene
Land-based casinos can apply for online casino licenses in WV and partner with an online platform. Take BetMGM Casino, for example, its licensed land-based operator is Hollywood Casino, and BetMGM provides and runs the platform.
According to the new legislation in WV, each of the land-based casinos in the state is allowed 1 online casino license, with a potential of 3 skins, equaling 15 online casinos in total.
Hollywood Casino at Charles Town Races.
Mountaineer Casino, Racetrack & Resort.
The Casino Club at The Greenbrier.
Mardi Gras Casino & Resort.
Wheeling Island Hotel.
Play Online and Claim the Best WV Casinos Bonuses
Playing online opens a world of casino bonuses to WV players. Bonuses are a well-known benefit of going digital: as online casinos have lower operating costs and higher competition, they offer strategic deals and promotions to attract and retain players - these can often add up to hundreds of dollars of freebies!
From the moment you sign up at an online casino, start cashing in on the bonuses available such as the welcome deal (which usually offers new players a deposit match from the casino), the no deposit deal (which awards you free credits on the house for signing up), reloads, free spins, tournaments, and loyalty clubs!
Rather take a no deposit deal and start playing for free straight off the bat? Why not!
There're plenty of bonuses to take advantage of - read up on all the types of casino bonuses and start getting more bang for your buck when you play online in West Virginia!
Online Casino Games for WV Players
Online casino games are one of the most exciting ways of gambling with real money. Unlike gaming terminals, online games are not limited by physical considerations, and so the opportunities for studios to innovate and create exciting new concepts are endless. Think Megaways™, Infinreels, networked jackpots, in-game bonuses - these are all excellent examples of online games delivering next-level betting.
Online Slots
Slots are the most popular type of casino game - both on and offline -. Offering immersive gameplay, endless themes, jaw-dropping graphics, positively thrilling bonus rounds, and free spins, Slots are an excellent way to play online.
As NetEnt has recently agreed to supply BetMGM WV with their games suite, players can enjoy some of the best online slots available, including Starburst, Gonzo's Quest, Narcos, Dead or Alive, and Divine Fortune!
Table and Card Games
For centuries, table games like Blackjack and Roulette have entertained players at casinos. But it's never offered this level of accessibility: you can now pick up your mobile, laptop, or tablet and enjoy putting your skills to the test playing online Blackjack, Roulette, Baccarat, and RNG, plus Video Poker at online casinos VM.
Known as games of skill, table games provide the chance to bet strategically and go head to head against the software, earning your payouts and chipping away at the variable house edge.
Live Dealers
You can now enjoy all the latest live dealer action at West Virginia online casinos. This includes card and table games and gameshow variants!
Mobile Casinos and Apps for WV Players
Mobile casinos are legal and popular in West Virginia. Sign up and play on the go at any time! With more than 40% of US casino players logging in from a mobile device, it's time to get on-trend. Take a look at the DraftKings and BetMGM apps in full at the Casino Cabbie Reviews!
Best Payment Methods For WV Players
Online casinos in WV offer plentiful, convenient, and safe payment methods. Paying to play online is an incredibly simple and easy process: pick your payment method, pop in your credentials, and validate the payment, then start playing.
Safety and Security at Online Casinos West Virginia
As online gaming is brand new in West Virginia, the State Lottery Commission is still hashing out the specific rules for patron protection at online casinos, with more safety rules and regulations expected in late 2020.
For now, general standards include licensing, games testing, publishing rates of RTP, using SSL encryption, and secure payment protections.
Stay Safe: Play only at Licensed and Recommended Online Casinos
This is the number one rule of safe gambling in the USA - only play at licensed online casinos. Casinos that are licensed by the appropriate body in the state that they operate are tested and approved as safe and fair online gambling sites and they use SSL encryption to ensure your data is secure. What's more, licensing makes them legal, whereas offshore sites (which do not have US licensing) do not have this assurance.
✅ Know Your Customer Checks
This is essentially an I.D and address check on any player who registers at a legal WV online casino. This ensures that no vulnerable or underage players can access gambling or those outside of state lines.
✅ Payment Processing and SSL Encryption
As well as the safe gambling measures described above, all WV Casinos use secure payment processing and SSL encryption. This ensures that all data and player information sent via the casino website is securely encrypted, only to be decrypted by the casino's servers and ensure that all payments are protected.
Online Casinos West Virginia FAQs
Is online gambling legal in West Virginia?
Online gambling is now legal in WV as long as you are present in the state, using a licensed casino, and over the age of 21.
How old do I have to be to gamble online in West Virginia?
You can only join an online casino or sportsbook if you are 21+.
How many online casinos in WV are there?
There are currently 2 online casinos DraftKings and BetMGM; click on either to read the Casino Cabbie Review and find out more.
How big will the WV market get?
There are 5 land-based casinos in WV; each is allowed 1 online license, with a potential of 3 skins equaling 15 online casinos in total.
Are online poker sites legal in WV?
Online poker sites are now legal, but no partnerships have yet been agreed and so there are no platforms available.